Summit Speakers
Summit Speakers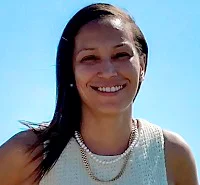 Tiffany Boyd
Commission for Children and Families, Commissioner
Tiffany Boyd is a former client of the Los Angeles County Department of Children and Family Services. She spent 10 years in care and has spent the following 10 years since then traveling and advocating for reform of the child welfare system. She is a resident of Long Beach, California, where she provides care for her schizophrenic mother and a full-time Public Administration major at California State University Dominguez Hills projected to graduate with her bachelor's degree May 2018. She was appointed as a Commissioner on the Citizens Oversight Committee for Proposition HHH. She is working on starting her own non-profit organization geared towards training and mobilizing emancipated and post-transition age foster youth to assist youth who are still in care and transition age foster youth navigate the system successfully.
Tiffany is a member of the National Foster Youth Institute's Leadership Corps (NFYI), has participated on the Alliance for Children's Rights Youth Council, and was a member of California Youth Connection (CYC). Tiffany spent the summer of 2017 working on Capitol Hill as a summer intern for Senator Kamala Harris as part of the Congressional Coalition on Adoption Institute's Foster Youth Internship program. While on the Hill she lobbied for foster care reform, wrote and published a policy report regarding quality of care for system involved youth, and presented her policy recommendations in briefings to several members of Congress and the White House Domestic Policy Council.
---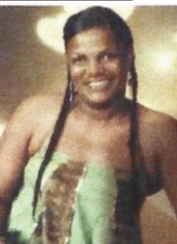 Katherine Buckley
Birth Parent National Network (BPNN)
Katherine Buckley is a mother of four children and five grandchildren. She has always been involved in community activities and events and she has always been committed to supporting others. She has devoted a lot of her time listening and linking others to resources to help them improve their lives. Her goal has always been to support others in her community to help them succeed in life. Earlier in her own life, she became involved with the child welfare system due to substance use issues and her children were removed from her. She was able to successfully turn her life around and reunify with her children. Today, she is 18 years clean and sober.
Katherine's life experiences have helped her grow and strengthen herself personally and as a parent. Ten years ago, the Los Angeles Department of Children and Family Services sought out Katherine and asked her to come to work as a Parent Partner. Through this job, she works with parents who are involved with the child welfare system by supporting them in helping to reunify with their children. In this role, she provides parent orientations to help them better understand and navigate the system and she also offers parent support groups.
In 2010, Katherine worked in partnership with Casey Family Programs on their Breakthrough Series Collaborative (BSC). The BSC was an innovative methodology that Casey developed to support its 2020 permanency and safe reduction strategies. Child welfare agencies in nine states partnered with their court systems and engaged birth parents with first-hand experience of the child welfare system, alumni of the foster care system, and community partners in developing practice changes that would positively impact the rate of timely reunification. While involved in this project, Katherine was able to meet other parents from different states and share ideas on how to make improvements to the child welfare system. She attended mock sessions with child welfare workers to help them gain a better understanding of the challenges and trauma that birth parents face while involved with the system. She felt that it was an amazing experience that helped social work staff gain a true understanding of how valuable a team approach can be between a child welfare worker and a Parent Partner in helping support parents in reunifying with their children. She also participated in numerous trainings and gained new knowledge relating to cultural awareness and strategies regarding trauma informed care.
Katherine continues to inspire parents by attending the Child and Family Team meetings in the office and at the home of the families. She feels it's very important to get to their underlying needs and challenges. She strongly advocates for the parents to make sure that the same problem will not reoccur. She feels it's a process and some families heal fast and some parents take longer to complete the process. Either way she makes sure that during the process the parent stays focused on their goal of being able to reunify and build a meaningful life for themselves and their families.
Katherine is a member of the Birth Parent National Network (BPNN) and looks forward to becoming more involved in projects on a national level.
---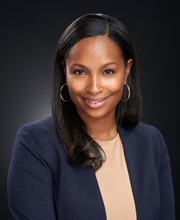 Charity Chandler-Cole
CASA of Los Angeles, CEO LA County Commission for Children & Families, Commissioner
Charity Chandler-Cole is the CEO of CASA/LA, Court Appointed Special Advocates for youth in Foster Care. Born and raised in Los Angeles and having harshly endured its child welfare and juvenile justice systems, she has spent over a decade helping to influence and impact social structures, policies and systems that have negatively and disproportionately impacted and oppressed foster youth and vulnerable communities. Charity works passionately to address the issues and challenges plaguing our communities, women and youth and uses her powerful story of redemption and triumph to inspire people under the mantra, "If Charity can do it, then so can I." Charity believes strongly in changing the narrative and outcomes surrounding system impacted individuals and uses her many platforms to engage, educate, develop and empower people from all walks of life to be change agents, visionaries, and successful agents of society, regardless of their upbringing or past.
In addition to leading CASA/LA Charity serves in several highly impactful positions, including her role as Commissioner with LA County Children & Families, where she is co-chair of its Racial Justice Committee, and is currently pursuing her Doctorate's Degree in Educational Leadership for Social Justice at her Alma mater, Loyola Marymount University.
---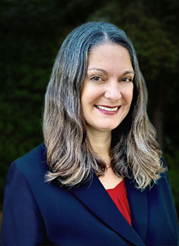 Alicia L. Garoupa, LCSW
Los Angeles County Office of Education, Chief of Wellbeing and Support Services
Alicia Garoupa, LCSW Chief of Wellbeing and Support Services Alicia Garoupa (pronouns: she/her) is proud to serve as the new Chief of Wellbeing and Support Services for the Los Angeles County Office of Education (LACOE). She is a Licensed Clinical Social Worker with over 20 years of social work and educational leadership experience. Her achievements include the development and implementation of numerous effective child welfare and attendance and specialized support service programs. She brings passion, commitment, and capacity to enhance organizational structures and accountabilities, establish and strengthen strategic partnerships, and align resources to foster wellbeing and improve outcomes. Her approach emphasizes effective, datainformed Universal Prevention strategies, grounded in a Multi-Tiered System of Support framework. She is committed to serving and supporting our children, youth, families, school communities, and school districts throughout Los Angeles County toward an educational model that is grounded in nurturing and affirming the whole child, embracing families as true, equal partners, realizing the promise of educational equity, and achieving social and racial justice. She began her career as a Children's Social Worker with the Los Angeles County Department of Children and Family Services. Her service in public schools began as a Pupil Services and Attendance Counselor with the Los Angeles Unified School District. Prior to joining LACOE, she served as the Administrator for LAUSD's Division of Student Health and Human Services. She earned her Master of Social Welfare degree from the University of California at Los Angeles.
---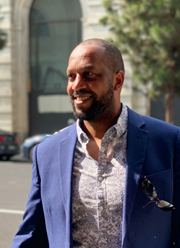 Zaid Gayle
Peace4Kids, Executive Director LA County Commission for Children & Families, Commissioner
Zaid Gayle serves as the Executive Director of Peace4Kids and oversees an ambitious organizational growth plan, with the intended impact of helping youth in foster care cultivate their strengths and transition successfully into adulthood. Having been involved in community leadership and program development for over 20 years, he co-founded Peace4Kids to promote peaceful conflict resolution among youth in South Los Angeles in honor of his mother's foster care experience and her life as an educator. He has trained youth, caregivers, social workers and educators throughout the country and internationally to address the issues facing youth aging out of foster care.
In addition to his direct service work, Zaid leads a team of researchers that are deeply committed to leading a youth-initiated effort called "Changing the Narrative". This multi-year project seeks to identify and redress implicit biases that exist toward youth and alumni of foster care – in the media and in the education and social service sectors. This work has led to various article publications and conference presentations. It has also informed the design of a curriculum that helps educators address implicit bias in school communities to improve the outcomes for youth in foster care and those impacted by childhood trauma.
Zaid has served on various coalitions and advisory boards to help advance policy that supports the needs of system involved youth. Representing the 2nd Supervisorial District, He was appointed to the Los Angeles County Commission on Children and Families in December of 2019. He has advised local policy makers, testified in Sacramento and met with federal law makers to inform legislation, all with the intent of educating the public on the unique culture of foster care and to improve services. He has also received numerous awards and nominations for his leadership, innovative programming, and transformational results.
---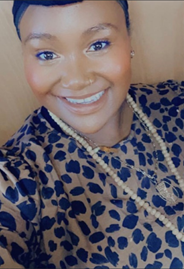 Ericka GLenn
Hi my name is Ericka GLenn, I am African American, Nigerian and Congolese. I do not use pronouns. I don't care what you call me as long as you call me with love! But if you have no love to give simply call me Ericka or Aunty! I believe laughter is like sweet medicine good to the last drop! I am a Mommy and Partner of two exquisite human beings' my son Iggy Reese and my Partner Jessica. In the Fall, I will finish my AS in Social Work and my AA in Psychology. It is my hope to present a holistic inter-sectional view of what it means to be Black system impacted and Queer in America thru the lens of advocacy and to do this with love. I emphasize this simple truth. It is important for me to breathe life into reflections of my reflection and invest in, US!
---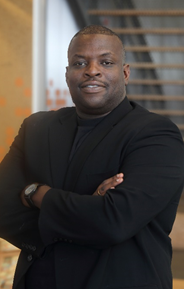 Dr. Alan-Michael Graves
Good+Foundation, Senior Director of Teaching and Capacity Building
Dr. Alan-Michael S. Graves serves as the Senior Director of Teaching and Capacity Building with the Good Plus Foundation where he focuses on a broad range of multidisciplinary activities, from research and program development to training and advocacy for policy change. Currently leading a National Initiative on policy change through training social workers on Fatherhood Engagement, Dr. Graves has worked in the human services field, with extensive experience as a facilitator and administrator, for both public and private agencies, for the past 18 years. He has brought these diverse perspectives to his work helping agencies develop, implement and evaluate interagency systems of care, family partnerships and community programming. Dr. Graves serves as a Community Co-lead of DCFS' Eliminating Racial Disproportionality and Disparity (ERDD) team and utilizes his knowledge and experience to strategically and positively impact the lives of children, families and communities.
---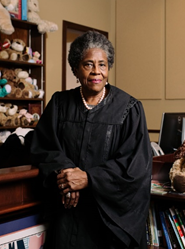 Ernestine Steward Gray
Retired Juvenile Court Judge
Judge Gray was first elected to the Orleans Parish Juvenile Court, Section "A" on November 6, 1984. She served on that bench until her retirement on December 31, 2020. She currently serves as the Judicial Fellow of the Louisiana Pelican Center for Children and Families.
A native of South Carolina, she received her early education in the public schools of Orangeburg, South Carolina. She attended Spelman College of Atlanta, Georgia, and the Louisiana State University School of Law, where she received her Juris Doctorate degree in 1976. She completed a training program for new judges at the National College of Juvenile Justice at the University of Nevada, in 1985. In May of 1987 she successfully completed a faculty development seminar sponsored by the National Judicial College and the National Association of Women Judges.
Before election to the bench, worked in private practice, with the Baton Rouge Legal Aid Society handling family law cases, the Louisiana Attorney General in the Antitrust Unit, and the U.S. Equal Employment Opportunity Commission (EEOC).
Active in civic and community affairs, she is a member of numerous professional and civic organizations and has served on many boards and committees. In addition to her membership in the Louisiana State Bar she is an active member of the American Bar Association, the National Association of Women Judges, the National Bar Association, the National Council of Juvenile and Family Court Judges as well as several specialty bar associations. She is a member of the NAACP, the New Orleans Chapter of the Spelman College Alumnae Association, Delta Sigma Theta Sorority, Inc. and the New Orleans Chapter of the Links, Inc.
She is past president of the National Council of Juvenile and Family Court Judges, National Court Appointed Special Advocates as well as the local YWCA, YMCA, and the Volunteers of America Boards of Directors.
While on the bench she developed innovative programs in her courtroom to reduce her docket with the goal of being able to hear and decide cases as expeditiously as possible to meet the needs of the children, families, and the community. She regularly appeared before the state Legislature to speak and provide information on issues relating to youth in both the child welfare and juvenile justice systems. In addition, she has been invited on several occasions to speak before committees of the United States Congress.
Her numerous leadership awards include: 2022 American Bar Association Center on Children and the Law Mark Hardin Award for Child Welfare Legal Scholarship and Systems Change, 2021 Together We Can Lifetime Achievement Award, 2020 ABA Criminal Justice Section's Charles R. English Award, 2020 National Court Appointed Special Advocates/Guardian ad Litem (CASA/GAL) Children's Champion Award, 2020 Distinguished Alumnus of the Year, Louisiana State University School of Law, 2019 Member of the Louisiana Justice Hall of Fame, 2019 Casey Excellence for Children Award – Leadership, 2018 Member of the National Bar Association Fred C. Gray Hall of Fame, 2018 Outstanding Service Award, The Fellows of the American Bar Association, 2008 Honorary Membership, Louisiana Chapter of the Order of the Coif, 2004 Recipient of the Spirit of Crazy Horse Award Reclaiming Youth International, 2002 Albert Elias Award for Advancement of Compassionate Care of Troubled Youth, National Council on Crime and Delinquency, 2000 Office of Juvenile Justice and Delinquency Prevention, in recognition for achievements that have made the future safer and brighter for children and families in America's communities and the 1995 American Bar Association Franklin D. Flaschner Judicial Award.
---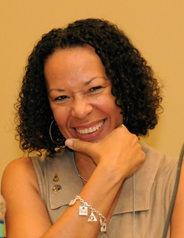 Cheryl Grills, Ph.D.
Loyola Marymount University, Professor of Psychology, Director of Psychology Applied Research Center
Dr. Cheryl Grills is a Clinical Psychologist with a current emphasis in Community Psychology. On the faculty of Loyola Marymount University (LMU) for the past 35 years, she is a Professor of Psychology, Director of their Psychology Applied Research Center, and President's Professor in their College of Liberal Arts. She is also the founder and Executive Director of a non-profit organization, Imoyase Community Support Services, that is dedicated to program evaluation, action research, and technical assistance with community organizations focused on social justice, community organizing, and community-defined interventions.
Dr. Grills is a national past President of The Association of Black Psychologists. She currently serves on the CA Reparations Taskforce, appointed by the Governor of CA. She also serves as a Commissioner and Chair of Los Angeles County's Sybil Brand Commission for Institutional Inspections, which focuses on conditions and practices within county jails and correctional facilities. She was Co-Executive Director of the Los Angeles County Blue Ribbon Commission on Child Protection whose work led to significant reforms in LA County's approach to child welfare, including establishment of an Office of Child Protection.
Dr. Grills is a research principal investigator on several multi-site projects addressing mental health disparities, social determinants of health, positive youth development, and COVID's impact on communities of color nationally. An important part of her work is in the area of racial stress focusing on research and training associated with racism, racial stress, implicit bias and the development of community-based self-help models to address the negative effects of racism on people of African ancestry in the US and globally. Her research interests, publications, and projects include African Psychology, African-centered models of treatment engagement with African-Americans; community psychology; community mental health; mental health disparities; community organizing as a public health strategy; community defined intervention strategies; positive youth development; and program evaluation with community-based organizations engaged in social justice efforts, community change and prevention on a host of social issues.
---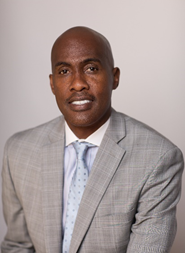 Tyrone C. Howard
UCLA Pritzker Center for Strengthening Children & Families, Director
Tyrone C. Howard is the Pritzker Family Endowed Chair and professor in the School of Education and Information Studies at UCLA. Professor Howard's research examines equity, culture, race, teaching and learning. Howard is the faculty director of the UCLA Center for the Transformation of Schools, and he also serves as the director for the UCLA Pritzker Center for Strengthening Children & Families. Professor Howard has published over 100 peer reviewed journal articles, book chapters, and technical reports. He has published several bestselling books, among them, Why Race & Culture Matters in Schools and Black Male(d): Peril and promise in the education of African American males. Dr. Howard is considered one of the premier experts on race, culture, educational equity and access in the country. Dr. Howard is also the Director and Founder of the UCLA Black Male Institute. Dr Howard is a native of Compton, California where he also served as a classroom teacher. Dr. Howard was named the recipient of the 2015 UCLA Distinguished Teaching Award, which is the university's highest and most distinguished award for teaching excellence. During the last five years, Dr. Howard has been listed by Education Week as one of the 200 most influential scholars in the nation informing educational policy, practice and reform. Dr. Howard is a member of the National Academy of Education, and he currently serves as President-Elect of the American Educational Research Association.
---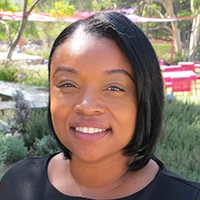 Dr. Tamara N. Hunter
LA County Commission for Children and Families, Executive Director
Dr. Tamara N. Hunter has worked to improve the lives of vulnerable children and families for nearly twenty years. She is the Executive Director of the Los Angeles County Commission for Children and Families, an advisory body to the County's Board of Supervisors on matters impacting systems-involved children, youth, and families. Dr. Hunter, a macro practitioner, has extensive experience and expertise in public child welfare; having designed, implemented, and managed programs, administered internal operations, and led cross-sector collaborative teams. She has published, presented, and lectured on these topics.
Dr. Hunter also leads the Southern California Grantmakers & Los Angeles County Child and Family Well-Being Funders Collaborative, which brings together philanthropy and the public sector in support of systems-level collective impact to advance child and family well-being.
---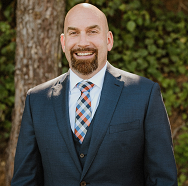 Justin Lee
Justin Lee is Senior Director of Strategic Consulting for Los Angeles County at Casey Family Programs, the nation's largest operating foundation focused on safely reducing the need for foster care and building Communities of Hope for children and families across America.
Prior to becoming Senior Director, Justin served as Director of Rapid Response at Casey Family Programs and provided technical assistance and consultation to states and jurisdictions across the country in a variety of areas including leadership development, strategic planning, implementation and innovation, model development, coaching, and change management. Earlier in his career, Justin worked in direct service roles as a case manager, supervisor, director of development, and executive director of a non-profit agency that contracted with child welfare and juvenile justice systems at the local level in Pennsylvania. He also provided technical assistance focused on child welfare transition age youth policy, programming, and leadership development at the state level.
Justin earned his Bachelor of Science in Juvenile Justice from Shippensburg University and Master of Public Administration from the University of Pennsylvania. He currently lives in Oakland with his wife Krystal and their puppy Tahoma.
---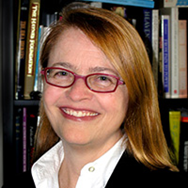 Dr. Jacquelyn McCroskey
USC School of Social Work, Co-Director of the Children's Data Network LA County Commission for Children and Families, Commissioner
Jacquelyn McCroskey, the John Milner Professor of Child Welfare and Co-Director of the Children's Data Network at the USC School of Social Work, focuses on structure, financing and performance improvement in and across the child welfare, juvenile justice and early care and education (ECE) systems in Los Angeles County. Recent scholarly interests include prevention of child maltreatment, improving access to ECE services for at-risk families, and cross-system collaboration. Dr. McCroskey was appointed to the Los Angeles County Commission on Children and Families in January 2016, representing the 3rd Supervisorial District. She has served on the Policy Roundtable for Child Care and Development since its inception in 2001. In 2003, the California Chapter of the National Association of Social Workers named her the California Social Worker of the Year.
---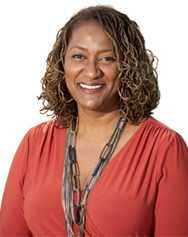 Supervisor Holly J. Mitchell
LA County Board of Supervisors, Chair
Supervisor Holly J. Mitchell currently serves as Chair of the Los Angeles County Board of Supervisors. As the daughter of parents who were public servants and a third-generation Angeleno, Mitchell leads with a deep understanding of the vital safety net LA County provides to millions of families and is committed to ensuring that all residents can thrive.
Since being elected to the Board of Supervisors on November 3rd, 2020, Supervisor Mitchell has made poverty alleviation a countywide priority and has anchored an equitable recovery plan from the health and economic pandemic caused by COVID-19. Within her first year as Supervisor and with support from the County Board of Supervisors, Mitchell passed a landmark guaranteed income program, made LA County the first in the nation to phase out urban oil drilling and has strengthened the County's ability to quickly respond to mental health crises among our unhoused residents.
Supervisor Mitchell is honored to represent the two million residents of Los Angeles County's Second District – including the neighborhood she grew up in – Leimert Park, along with the cities of Carson, Compton, Culver City, El Segundo, Gardena, Hawthorne, Hermosa Beach, Inglewood, Lawndale, Los Angeles (portions), Manhattan Beach, Redondo Beach, and a dozen unincorporated communities.
---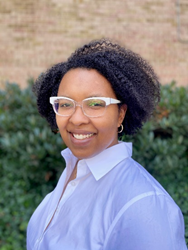 Chereese Phillips
Casey Family Programs, Director-Data Driven Practice
Chereese is currently the Director of Data Driven Practice at Casey Family Programs. She has several years of experience designing, advising, and supporting child welfare research and evaluation projects at the local, state and federal level. Most recently she was a specialist at the Children's Bureau -United States Administration for Children, Youth and Families, with a portfolio consisting of contracts and grants which sought to build evidence in the child welfare and substance use disorders space. In addition to her research experience, she was the Special Initiatives and Diversity Officer for the Allegheny County Office of Children, Youth and Families (CYF). Chereese served on the Human Subjects Review Board for Casey Family Programs and as a Federal Child and Family Services Reviewer. Dr. Phillips gained additional practice experience while employed at the Children's Bureau, DHS- Children's Administration, the College Success Foundation, YMCA, and Seattle Public Schools. Ms. Phillips received her PhD from the University of Pittsburgh and her MSW and BA in sociology, from the University of Washington. She is a member of several boards and oversight committees.
---
Denise R. Pichon, MSW, JD
Growing up in a housing project in Houston, Texas, and witnessing the triumphs and challenges of living in economic poverty, Denise Pichon understood at an early age that everyone has the capacity to thrive and to change. Her optimism and ardent desire to help others that grew up in circumstances similar to hers, led her to a career in social work.
Denise is the proud wife to her devoted husband and the mother of two compassionate and loving sons. She earned a Bachelor's degree in psychology from Tulane University and a Master's Degree in Social Work from California State University, Long Beach. After being diagnosed with leukemia in the mid-2000s, Denise decided to pursue a life-long dream of earning a law degree and was conferred the degree of Juris Doctor from Southwestern Law School in 2020. In 2021, Denise completed coursework to become a certified data analyst. She is currently working towards earning a certification in Project Management and Program Implementation.
Denise began her career at the Los Angeles County Department of Children & Family Services (DCFS) in 2006 as a Children's Social Worker and eventually promoted to a Supervising Children's Social Worker. Denise is now a Children's Services Administrator assigned to the office of Service Bureau 1 Deputy Director, Jennie Feria.
In 2019, Denise committed herself to a philosophy of an inverted pyramid of leadership in which support staff and Children's Social Workers are the leaders at "the top of the pyramid" and managers and C-suite executives are at "the bottom" working to support those at the top. This newfound commitment led Denise to take online courses in communications, branding, graphic design and animation as a first step in increasing engagement with and targeting communication aimed at Children's Social Workers' about the Department's mission, policies, data and other resources that support their work with our families and improve employee morale. Denise now creates infographics and animated videos that are used by staff throughout the DCFS Regional offices and at community engagement forums.
---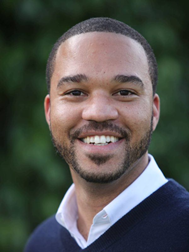 Dr. D'Artagnan Scorza
Los Angeles County Racial Equity, Executive Director
Dr. D'Artagnan Scorza believes that education can be used as a tool for civic and social empowerment in order to advance justice in communities. Currently serving as the inaugural Executive Director of Racial Equity for Los Angeles County, Dr. Scorza's work has centered on building leaders who fight for equity in communities and schools. He founded and was the Executive Director of the Social Justice Learning Institute and served on the Inglewood Unified School District as President of the Board of Education.
Dr. Scorza serves as a lecturer in the Fielding School of Public Health at UCLA, is a UC Regent Emeritus and is the current President of the UCLA Alumni Association. In these roles, he helped pass policies that established veterans' services centers and prioritized $160 million for student services across UC campuses. He also improved sustainability in Inglewood schools by helping to secure $350 million to support school construction efforts.
As a US Navy Iraq War Veteran, Dr. Scorza believes that being a responsible leader means setting a strong personal example. Upon returning to his hometown of Inglewood from his tour in Iraq, he was eager to help youth in his community by expanding literacy programs, helping more teens to graduate high school and pursue higher education. Dr. Scorza created the Urban Scholars program to help train students to be social justice youth leaders while receiving opportunities for academic support, career pathway guidance, personal growth and college scholarships. Students who complete this program have a 95% graduation rate from high school, and 85% of those are successfully accepted into college. He also wrote and co-authored articles that focused on improving literacy practices for youth of color in urban communities.
For his work paving the way in advocacy, policy and philanthropy, he was recognized as one of the 40 Emerging Civic Leaders under 40 in 2018 and he received the UCLA Recent Graduate Achievement Award in 2016. He is an Education Pioneers Fellow and a Business Alliance for Local Living Economies (BALLE) Fellow, working to end discrimination against people in rural and urban communities by supporting them in their endeavors to start businesses and buy homes. He and his family enjoy taking family camping trips and spending time outdoors as often as possible.
---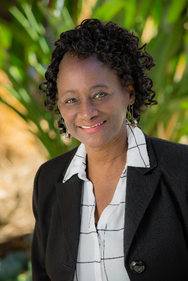 Phyllis Stricklan
Children's Law Center of California, Director of Diversity, Equity, and Inclusion
Phyllis Stricklan is the Director of Diversity, Equity, and Inclusion at Children's Law Center of California (CLC). A Child Welfare Law Specialist, Ms. Stricklan's many years of experience in dependency includes being the Director of CLCLA2 for over ten years and prior to that, representing youth and parents in the Counties of Los Angeles and San Bernardino, California. Throughout her tenure at CLC, Ms. Stricklan has been laser focused on high standards of legal practice and has guided the development of a multitude of multi-disciplinary trainings focused on the important role of culture, family connections and identity, communicating with clients about race, ethnicity, and sexual orientation, and understanding how explicit and implicit bias impacts work with children and families- in and out of the courtroom. Lastly, Ms. Stricklan is a co-lead on the Steering Committee of the Los Angeles County Eliminating Racial Disproportionality and Disparity workgroup.
---
Carlos Torres
Department of Children and Families Services, Division Chief of Child Protection Hotline
Division Chief Carlos Torres manages Los Angeles County's Child Protection Hotline. It's the biggest Child Welfare Services call center in the country, each year assessing over 200,000 telephonic and online reports of suspected child abuse, neglect or exploitation. Carlos's team of a 160 Children's Social Workers, 26 Supervisors, 5 managers and support staff have a unique blend of child welfare experience, many with backgrounds in Emergency Response investigations and Continuing Services case management, and work 24/7/365 to ensure that all reports are handled appropriately and in a timely manner. Carlos also provides oversight of the Special Immigrant Status Unit, which provided countywide immigration services to undocumented immigrant children who meet criteria under federal law for Special Immigrant Juvenile Status and oversees Out of County Services, which includes the Interstate Compact on the Placement of Children, international placements, and inter-county transfers. Carlos has over 28 years of experience working in the Child Welfare System as a group home counselor, Children's Social Worker, Supervisor and Manager. In recent years, the DCFS Child Protection Hotline has a hub for launching several new and innovative programs that safely provide children, youth and their families prevention services and connections to community agencies without the need for DCFS intervention.
---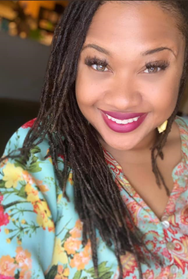 Jessica Wade
Mighty Little Giants, Founder March of Dimes (San Diego), Maternal & Infant Health Manager
Jessica Wade is the founding President and CEO of Mighty Little Giants (MLG), a grassroots 501(c)(3) non-profit organization that advocates through providing support, education and hope for mothers and fathers experiencing pre-term deliveries resulting in long-term stays in the hospitals' NICU. MLG's mission is to bridge and stand in the gap for families with babies in the NICU by embracing MLG's core values – Integrity, Compassion and Encouragement – ultimately giving them peace and becoming their light during their dark and difficult season.
In addition to the NICU support services, MLG provides monthly peer-to-peer mentoring, emergency financial support, as well as life after the NICU life skills.
Mrs. Wade has spent the last 10 years working in her community, advocating for under-served women, children and families. She is a devoted wife, a Mother of two, a Mentor, she also is the Manager of Maternal Infant Health Initiatives for the San Diego County with an amazing organization. She's also a Certified Lactation Education Specialist (CLES) as well as a Certified Doula. Her passion for NICU families and mothers experiencing pre-term births developed as a result of her personal experience of being hospitalized on total bed-rest for eight weeks, prior to delivering her first son 12-weeks prematurely. Once her son was released from the NICU after his 143-day stay, she made a promise to God that she would do everything in her power to help families that experience similar situations.
---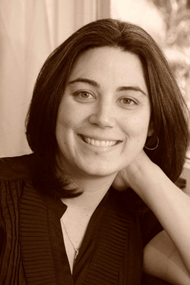 Wendy Wiegmann, MSW, PhD
California Child Welfare Indicators Project (CCWIP), Project Director
Wendy Wiegmann is the Project Director for the California Child Welfare Indicators Project (CCWIP), a collaborative venture between the University of California at Berkeley and the California Department of Social Services. The CCWIP provides policymakers, child welfare workers, researchers, and the public with direct access to customizable data on California's entire child welfare system. Wendy has many years of experience, having spent the last 20 years with CCWIP and other research projects analyzing linked and unlinked administrative data to examine a number of different child welfare phenomena. Wendy is also a Social Welfare Instructor, teaching courses on Research Methodology and Substance Abuse Treatment for MSW students, and introductory social work courses for undergraduates. Prior to her graduate studies, Wendy worked as a Child Welfare Worker in Alameda and San Francisco counties, and has an expert understanding of the policies and practices of public child welfare agencies. Formerly a foster youth and legal guardian to her younger siblings, Wendy uses her personal and professional experiences to inform her work as a researcher.